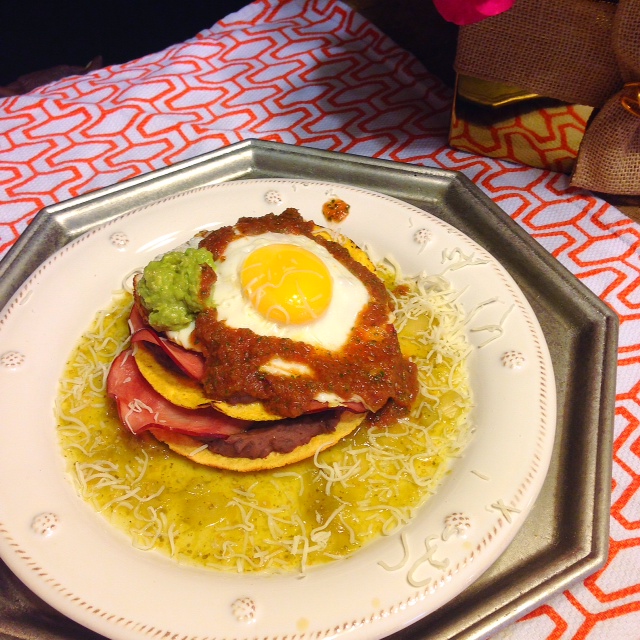 This is one of those "semi-homemade" meals… I made it when I was exhausted, and honestly did not want to cook, but I had food in the fridge, and always feel guilty eating at a restaurant when I have food at home. Plus, it was a Wednesday, and we all know that the Midland Chili's has a bitch of a wait on Wednesdays. So, since I had leftover salsa from the previous night's dinner, I went mexi. This serves one–I don't really love Mexican breakfast, so I had quinoa fried rice. I'm assuming my readers (all 4 of you) know a little bit about math, or have a calculator on your iPhone, so just multiply.
2 Tostada shells
1/2 c. non fat refried black beans (don't like black beans? Racist. JK, used whatever you want)
2 fried eggs
dollop of guac
salsa
green salsa for the plate if you want to get pretty
fat free white cheddar or mozzarella cheese
Literally layer it all together, just follow what my picture looks like, and you will have a happy man/wife/dog that gets your leftovers!