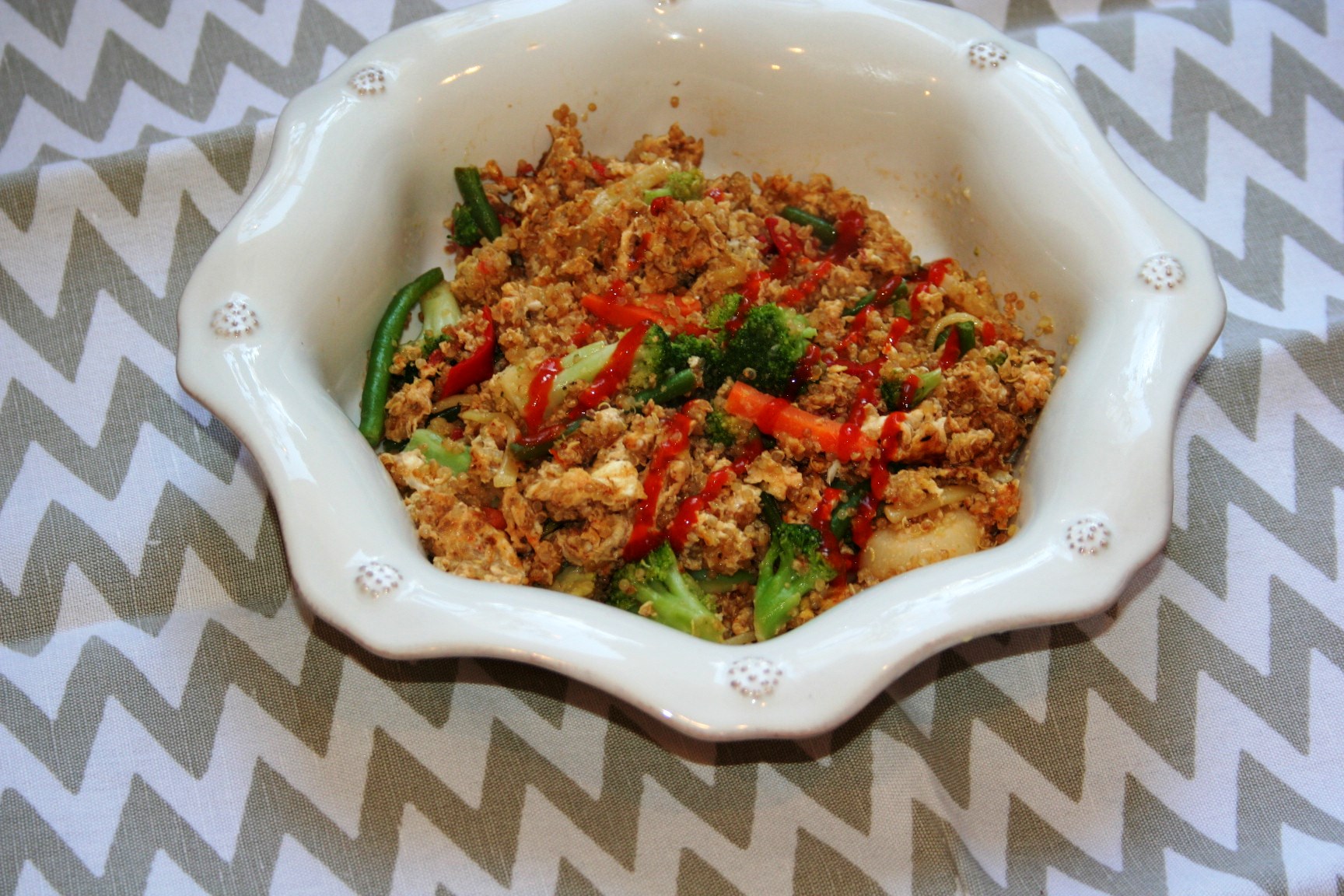 This is one of my go-to recipes during the week when I don't want to venture out to pick up lunch. Also, there is no where to pick up lunch, so I'm forced to make it myself. This can be a side dish for a bigger dinner, or just a really great and filling lunch. I really have started to try and get on the quinoa boat–it doesn't make you tired after eating it like noodles or rice do. Plus, I'm pretty sure I'm huskier than the 50 pregnant friends in Midland, so it makes you feel better. More to come later on how jelly I am of preggo's that just look full rather than pregs. I hate you all.
1 package of Harvest Village frozen quinoa (see pic). You can go ahead and cook your own, but that's another dish to clean, and the frozen quinoa has no added ingredients. And no measurements, voila.
1 egg + 2 egg whites, whisked with a tsp. of sriracha and a tsp. of chili paste
steamed Asian veggies, or whatever you have leftover veggies
1 tbs garlic paste (that kind you get in the tubes)
1 tbs ginger paste
1 tbs light soy sauce
Cook your quinoa and set aside. In a sauté pan, cook the mixed veggies, combining them with the ginger and garlic. Once they are done, set aside. Scramble your eggs, and when they are almost done, add everything together and cook for a minute or two. I like to get the quinoa a little crispy, so I crank up the heat and let it sit for a minute then mix it up.
Frozen Quinoa