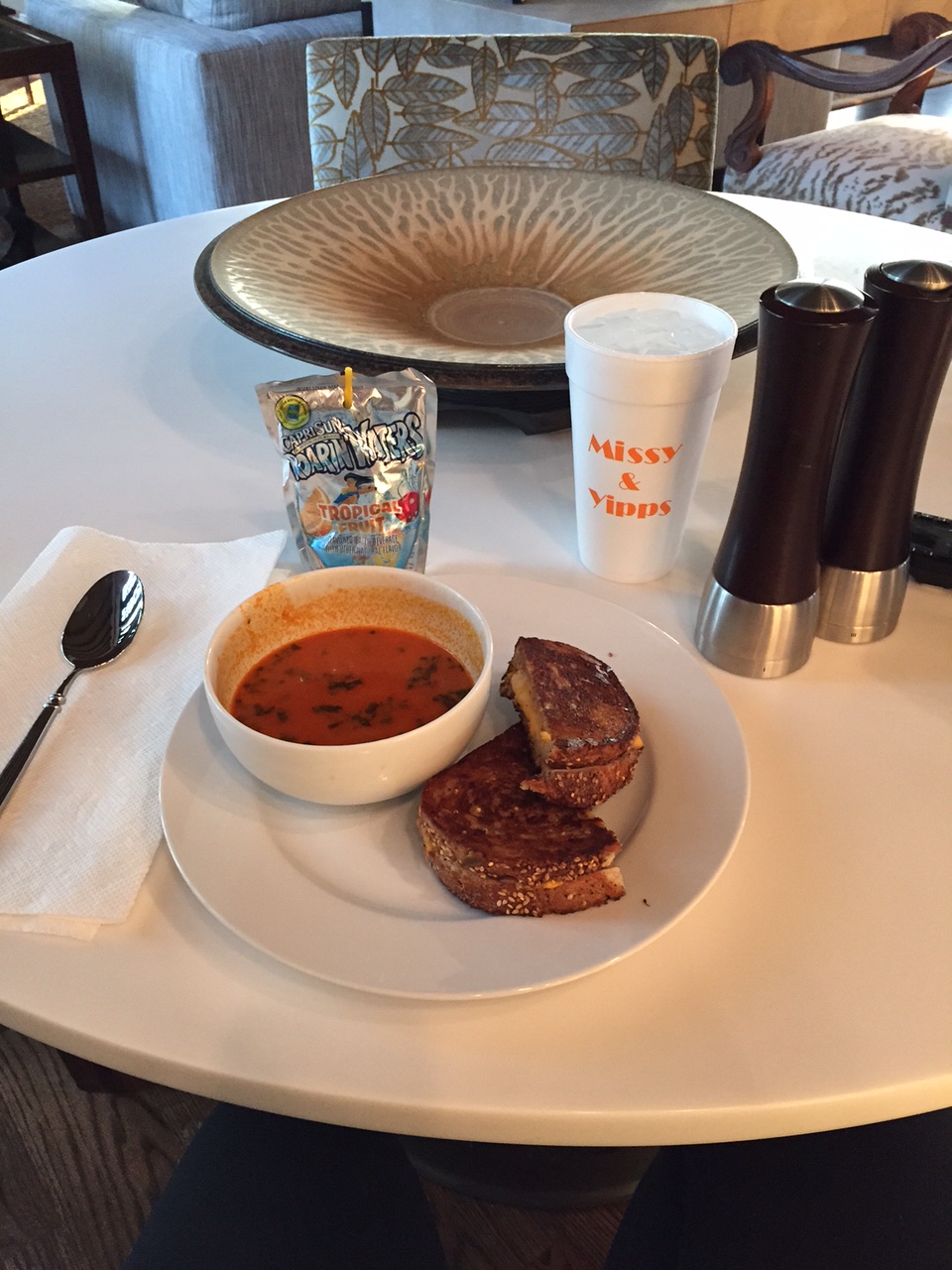 I've been in the mountains in North Carolina for 2 weeks, and have basically binged every night. Everyone in my family can cook, and we have all taken turns trying to fatten the others up. Basically, we all want the other sisters to get fat so that we can take our turn basking in the light that is the most attractive sister title. Since I am 35+ weeks pregnant, clearly I don't give a sh*t about that title. I just want to grub and sleep. The fam went out to dinner the other night, and as much fun as being the sober one is, I let others take that title and be the DD for the night, and I settled in for a solo dinner at home and a "Married to Medicine" marathon. #teamQuad
I wanted a grilled cheese and ketchup, but the ketchup in the farm fridge was several years expired, so I had to find an acidic alternative. Cue the easy "homemade" tomato soup. You most likely have all three ingredients in your fridge already, so easy! Sidenote: I don't actually like tomato soup, I just use it as a dip for my grilled cheese. So I think this is a good soup, but it could totally suck as a non dip. Either way, I don't really care since I've already eaten it.
1/2 C. tomato sauce (I used Rao's tomato basil, but if you're poor and have to use Ragu, just don't tell anyone).
1/2 C. chicken broth (use low sodium–you don't need to swell any more than you already do)
1 tsp. heavy cream or milk
Mix everything together and microwave for 2 minutes. Voila. I have nothing funny or creative left to say–the he/she/it that has hijacked my body and is currently using my lungs and belly as a punching bag has exhausted me, and it's time for snack #4 of my day.