To me, there is nothing better than banana bread. In fact, last week I made some and ate the entire top of the loaf in two days. Gross. It's so bad for you, and I can only use this whole knocked up excuse every so often. The most scrumptious b-bread has straight up sugar, butter and white flour, but I'd like to not break the scales at my next appointment (plus I'm pretty sure Crawdad can see the scale during my weigh-ins), I decided to find/create a healthier version. Not going to lie, they are pretty delish and easy. I kept them sans-nuts, clearly there's been plenty of those in my life… SORRY MOM.
2  cups mashed overripe bananas (about 4-5 medium)
1 large egg
1/3 cup nonfat Greek yogurt
2 tbs. coconut oil
1/4 mashed avocado (I'm sure you could use more, but I just threw this in b/c I had it leftover from a salad)
1/3 cup light brown sugar
1/4 cup maple syrup
1 teaspoon vanilla
1 teaspoon baking soda
1/4 teaspoon salt
1 teaspoon ground cinnamon
1 1/2 cups wheat flour (buy the white-wheat flour at the store)
this makes about 48 muffins
Heat oven to 350. In a small bowl, combine the last 4 ingredients and set aside. In a bigger bowl, mash up the bananas and then add in the egg and whisk until combined. Add in the yogurt, oil and avocado and mix, and then add in the sugar, syrup and vanilla and mix. Fold in the dry ingredients until well mixed. Pour into greased mini muffin tins (or papered tins) and bake for 20-25 minutes–until a toothpick can be removed without any goo! These little guys are addicting. Give away most of them before you become a chubby blogger snacking on her third mini muff while browsing pulled pork recipes at home alone on a Saturday….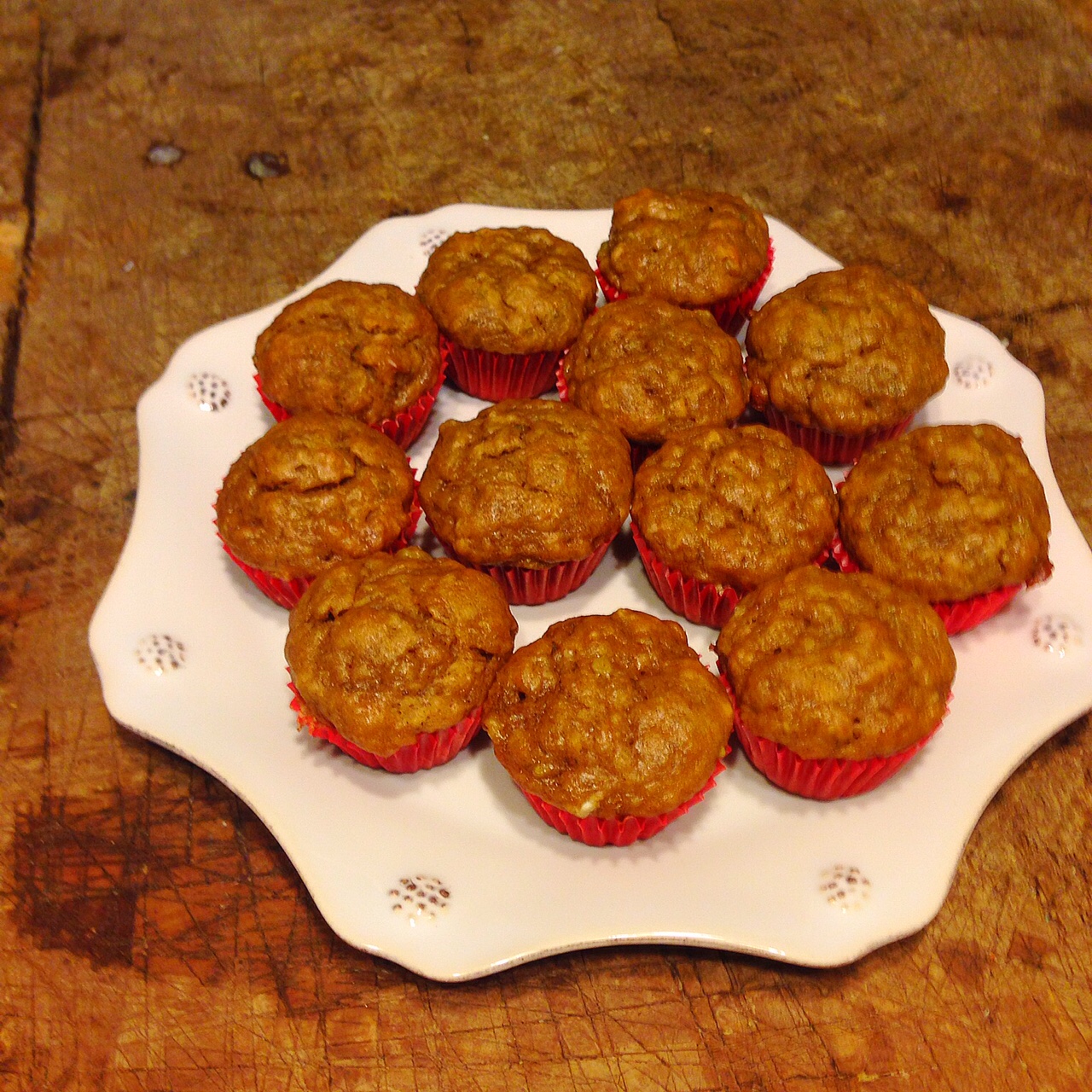 Also—word to the wise, don't try the batter before baking. The alien that is using my belly as its home has robbed me of all my intelligence, and I took a spoonful to try for quality control. Check on me in an hour and make sure I haven't peaced out.
JK, I'll be fine. My favorite food is unpasteurized cheese and this nugget seems to enjoy it just fine.