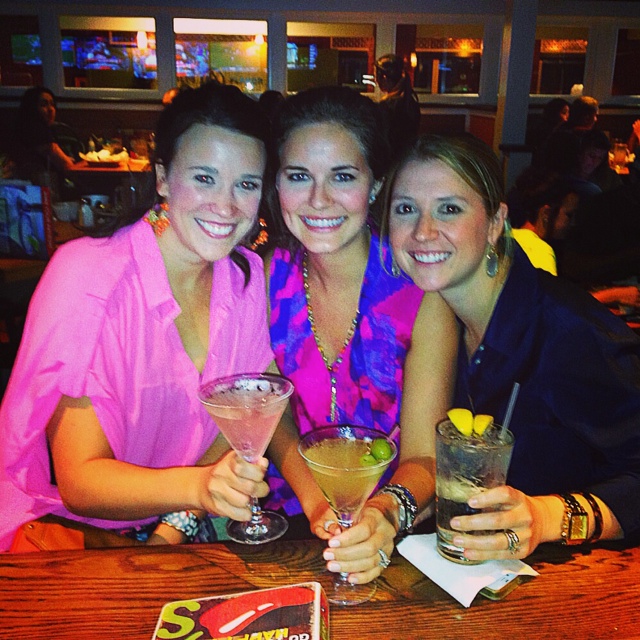 Well sh*t. I officially went to Chili's on a Friday night. After having a casual binge drinking outing on Friday afternoon with some girls, our husbands decided they would pass on joining us for dinner, leaving us on our own to figure out where we would stumble to. Cut to us walking across the parking lot to Chili's, where there was a line out the door of Midland's finest singles and more Rascal scooters than I care to see. We walk in, and knowing that the wait would be well over 2 hours, I decide to tell a little lie (shocker). I walked up to the hostess and told her I had put myself on the list and gave her my name and phone number. She couldn't find it, and apologized. I was a sweet girl, and told her not to worry–I'd "called" 40 minutes ago, she could just add me to the list. Boom. That ended up not making a difference, since we sat in the bar anyways. After politely declining a drink from a gentleman with a tattoo sleeve and knock off Ed Hardy shirt, I joined the ladies at our table. I kid you not–I ordered a cosmo, and was served Tequila and Cranberry juice and almost puked. I asked the waitress for a cosmo with vodka, and she went to go grab it, but had to turn around and take my martini glass from me–they were fresh out. Score. Well, a round of skillet queso, a triple dipper and some soft pretzel later, we were ready to roll out. Literally, roll. I was so full I almost had to snatch a rascal ride back the the car. And guess what? Chili's DID. NOT. SUCK. I hate myself for loving it.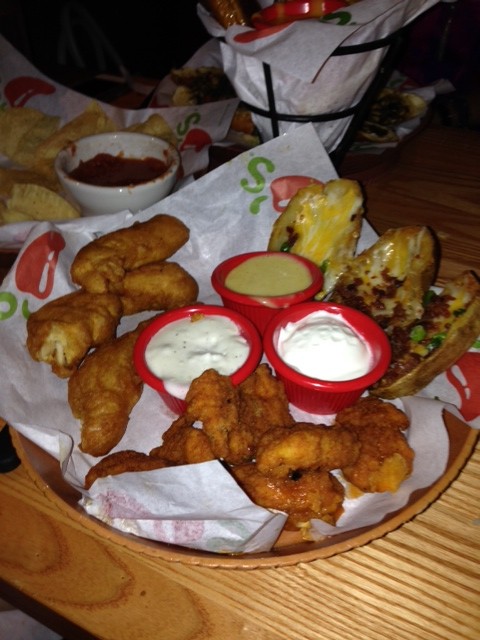 On an unrelated note, I bought my dog a Tommy Bahama shirt.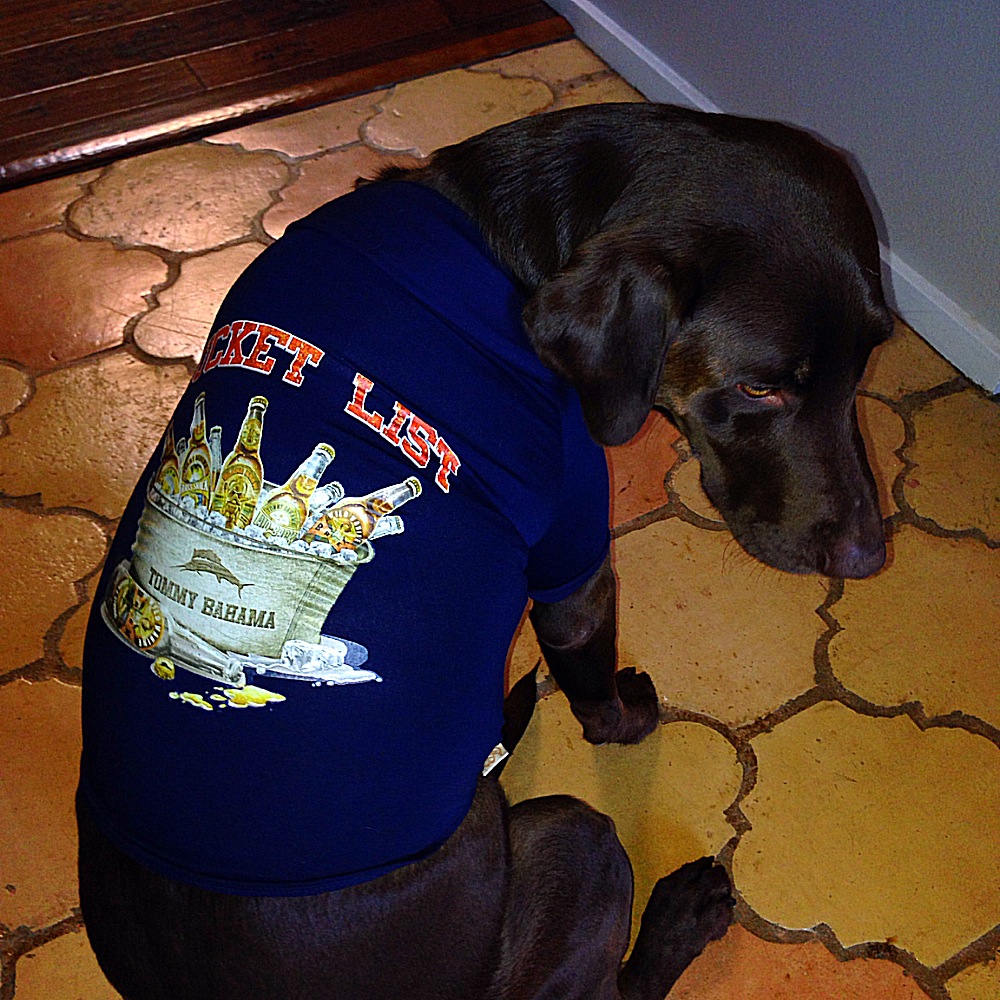 AND…. When I wen to H-E-B, there was literally no one there. If you live in Midland, you know how incredible this is. I was in Fatty Heaven (and tried all the samples).